Gardens of Thyme ~ Harvest Table needs you to teach a class!
We have slots open all day Saturday August 25th for anyone who would like to share their knowledge.
Students will be able to count this as credit for Atlantian University!
If you are interested in teaching a class for this event, please click the button below to fill out the form.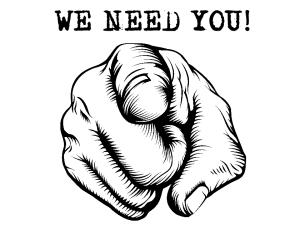 From the University Chancellor:
Students can get University credit for classes taken at a Collegium, Symposium or other official non-University event (as defined by Kingdom law).  Whoever is organizing classes needs to collect rosters for each class with the modern and SCA names of students and instructors present as well as the title and length of the class. After the event, those rosters will be returned to the class coordinator and turned in to the Registrar.  The registrar will enter the data so credit is given.  Please note that credits will only be granted to students. Instructor credits are specifically reserved for teaching at a University. These credits affect the University degree system. In order to ensure that the participants receive timely degree awards, the rosters must be received 

within 60 days

 of the event date. If the rosters are not received 

within 60 days

, University credit allowance will be revoked. Thank you for your understanding.
Please use the roster below for your classes so that students who attend can get credit for University: